Vintage Cherry Solid-State Capacitive keyboard – KFN3-8351
I was able to acquire two interesting Cherry keyboards that were a bit of a mystery.   One keyboard had a broken key switch (shown here) that caused days of research and theories…  The other was a bit of surprise because I thought both keyboards were the same but it turns out they were not.
The key switches found in this Cherry Solid State Capacitive keyboard are one of the rare key switch sets that employ foam and foil technology over a capacitive internal PCB board.  You will see that the foam and foil pads have deteriorated over the years and are no longer usable but it is an interesting discovery nonetheless.
This keyboard is shaped in the form of an XT clone board from Cherry.  However, the key caps on this particular keyboard are those used for a terminal of some kind ( I haven't determined which on yet) but documentation indicates that it is also re-configurable for compatibility with an IBM XT computer. The data sheet for a similar model of keyboard is on Deskthority at the following link:   https://deskthority.net/w/images/3/33/BFN3-8354.pdf
What makes this keyboard a little more interesting is that it has key switches that appear to be similar in key stem and housing to a Cherry key switch shown in an early 1980 patent.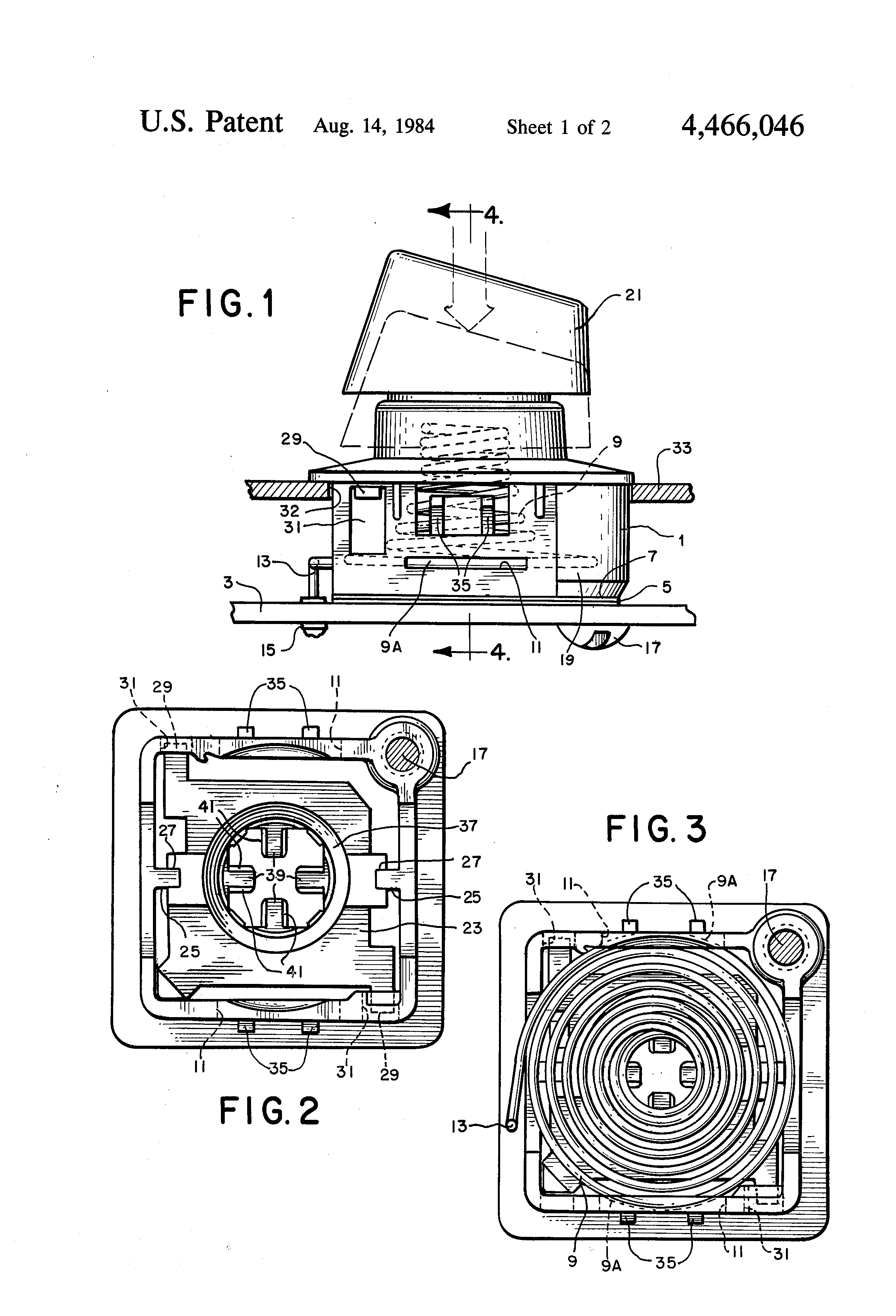 The figures in the diagram show a key switch with an embedded conical spring that would press against an underlying capacitive PCB plate covered with a dielectric layer.   This is different from the key switches on this keyboard because the spring is on the external part of the key stem and the bottom of the key switch has a foam and foil layer as shown below.
The construction is very similar and I would dare to say that the parts are the same except for the springs and the extra foam and foil pads.  Unfortunately, I'm not sure if any examples of the key switch that is described in this patent has surfaced lately so I can't compare them.
Through several searches, I have not been able to find the patent for these Cherry capacitive solid state key switches.  I do find it a little odd that these particular key switches have the words "Patent Pending" molded into the plastic body when I don't believe I've ever seen this on other examples of Cherry key switches.
Below are detailed pictures of the Cherry solid-state capacitive keyboard.
Since the construction is virtually the same between this keyboard and the KFN3- 8358 keyboard, please have a look at some of the information presented there:  Vintage Cherry Solid-State Capacitive keyboard – KFN3-8358